NEW 2020

DC - Direct Drive Boat Lift Motor + Auto Stop & Remote & Bluetooth Control

Dreading the boat lift wheel? Ditch the wheel and press a button with a powerful Direct Drive Boat Lift Motor with AUTO STOP that's faster and stronger and now comes with Bluetooth Technology to configure to any Smart Phone.

The key feature of the Direct Drive Boat Lift Motor with Auto Stop motor is its design to automatically stop the lift at user-defined upper and lower limits, thus preventing over lifting and any potential damage to the winch box, cable, or boat lift. After following the instructions to program the limits, the lift "remembers" the upper and lower positions for future use.

The intelligent feature measures actual motor revolutions so it is perfectly accurate each time regardless any slight variations in the motor speed affected by more or less persons or weight on the boat lift.

The

Direct Drive Boat Lift Motor

will fit ANY boat lift that has a wheel. We offer

quick and easy installation complete with illustrated instructions.

With a lift capacity of up to 7,000 pounds, the Direct Drive Boat Lift Motor easily installs in 20 minutes or less.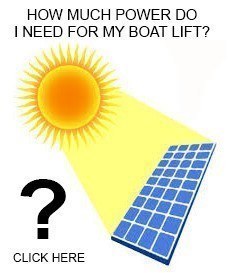 Direct Drive Boat Lift Motor Key Features & Benefits
2-Year Warranty Against Manufacturer Defects
DC 12v or 24v (Battery Power)
12v Motor speed = 38 RPMs
24v Motor speed = 80 RPMs
Wireless Remote and Bluetooth Technology
Kit Includes:
DC Remote Boat Lift Winch Motor
Wireless Remote Controller
Lift motor
by
06/26/2020, 08:57:00 AM
The best, easiest web site, ever! Great staff. Thank you!
Motor RPMs
Motor Setup
RPMs
12v
38-42
24v
80